OG Collection
Take a look at our original soaps still popular today!
Scrub Collection
BEST SELLER - Mermaid's Splash

Mermaid's Splash is our #1 best selling sugar scrub. Leaves you feeling clean, smooth, and refreshed!

Mermaid's Splash Scrub

Gulf Coast Sugar Scrub

One of the best in the OG Collection, this sugar scrub smells like you are on the beach.

Gulf Coast Sugar Scrub

Local Favorite - Tupelo Honey

Made with our local Tupelo Honey, this sugar scrub pairs perfectly with our Tupelo Honey Soap and Lotion!

Tupelo Honey Sugar Scrub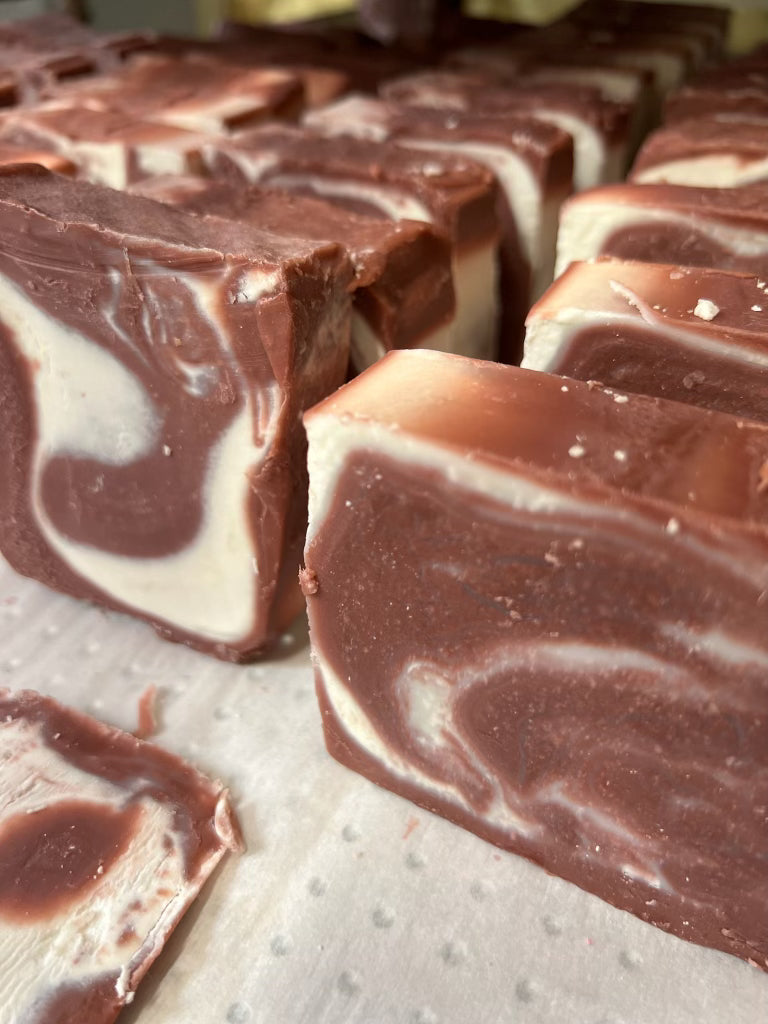 The Perfect Man
Regular price
Sale price
$9.00 USD
Unit price
per
Sale
Sold out
Share
View full details
Needing Sunburn Care?

Look no more!

This Coconut Lime Verbena, also know as After Sun, is the best lotion for sunburn care.

A nice, cool lotion that takes the burn out-but also smells and feels great anytime.

After Sun - Coconut Lime Verbena Lotion

BEST SELLING PRODUCT

Our lotion bar is a great product for very dry areas such as, feet, knees and elbows, but can be applied to all skin areas. Works great with tattoo care as well.

The fragrance is shavings of delicate coconut blended with scattered tiny grains of sensual sandalwood and topped with rich, creamy shea butter.

Beach Feet Lotion Bar

Local Honey Lotion

incorporated into every ounce. This lotion will leave your skin feeling great and smelling sweet, just like tupelo honey.

Tupelo Honey Lotion
Candle Collection
Regular price
Sale price
$20.00 USD
Unit price
per
Regular price
Sale price
$20.00 USD
Unit price
per
About Us
Welcome to St Joe Soaps! 
The company was founded in 2017 by founder, Margie Raffield. After years of perfecting her recipes, Margie felt it was time to pass along her business and spend additional time with her family. Much deserved! 

In 2022, Jera Horton purchased the business. 2022 was a challenging year! Moved from the previous warehouse back into a small garage, the learning process of creating St Joe Soaps into something of her own began. In fall 2023, Jera was able to complete her new build of a 2400sqft warehouse to host St Joe Soaps in. She is excited at the opportunities that are coming with this big expansion on the business.
Providing high quality products is a top priority for St Joe Soaps. We use high quality, natural oils, butters, and waxes. All of our ingredients are vegan, and tested to ensure their safety. 
In addition, it has been requested time and time again to open a retail location. This will be coming to light in 2024! A Reid Avenue location will allow us to offer quick services to our customers as well as new products and services, like custom gift baskets. Follow us on social media for opening dates, shop hours and updates. 
Thank you for coming along this adventure with St Joe Soaps. We look forward to continuing to serve you and your loved ones. 


St Joe Soaps
Jera Horton, Owner (Pictured)